Online Payment Processing
Grow your online business and improve your customers checkout experience on our secured platform integrated to your website and accounting system – with ZERO setup costs to get started!
For just $19.50/month your company will be able to:
Accept credit/debit card payments anywhere (online & onsite).
Accept crypto currencies such as Bitcoin, Ethereum, and Litecoin.
Create sales receipts and accept payments within QuickBooks and Sage accounting system, which automatically posts and updates your company's general ledger accounts.
Electronically invoice, collect, and modify payments from clients.
Securely process and retain payment data offsite from PCI compliant data center, minimizing merchant risk.
Create multi API payment links.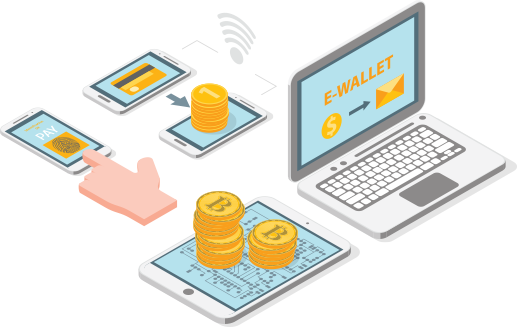 Quick acceptance and checkout is vital to the success of your business.
As more consumers and businesses go online to purchase products and services. Our quick and easy process makes accepting online payments a breeze!
Easily get started with NO setup costs! Just $19.50/month!
We guarantee to provide the best payment and system rates for accepting Visa, MasterCard, American Express, and Discover card payments.
The quick and easy way to securely integrate Payment Processing into your website.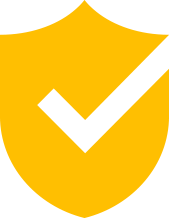 NPC Secure is an internet-based, real-time credit card and check payment application that enables merchants to process and manage internet, telephone, and face-to-face transactions quickly and easily. With NPC Secure, any operator with an internet connection can have access to the most powerful, flexible and cost-effective payment application available – with no software to install.
NPC Secure is PCI DSS (Payment Card Industry Data Security Standard) and PABP (Payment Application Best Practices) certified which assists our merchants with PCI Compliance. NPC Secure is a solution that allows certain merchant types to simply connect to the merchant's website. It is pre-certified with over 90 popular shopping carts today. Additionally, the API is easy to use and it is great for software providers wanting to certify for payment processing instead of having to go directly to a processor.
Customizable
Add a Pay Here button on your website. The button redirects customers to a secured payment page, with your logo, for completing the payment in a protected environment. You can add or change the payment fields to collect the specific payment information for your unique business requirements. Supports recurring payments. Customizable reporting.
Fast and Easy
The payment form is quick and easy to set up on your website, as well as easy-to-use with real-time processing.
Secure
With a click of a button the customer is sent to a secure payment page on NPC's encrypted servers which collects, processes, and stores the sensitive payment data. Sensitive payment data does not pass through or reside on the merchant's systems.
Affordable
Online payment forms are Free when you sign up for an NPC Secure account. For more advanced payment applications, we'll provide a free quote to create a fully customized online payment system for your specific needs.
Specialty Virtual Point of Sale Systems (VPOS)
Designed For Unique Business Types
Property Management
Improve customer service by expanding payment options
Decrease amount of late payments received
Property Location and address data collection and reporting necessary for back-end reconciliation
Utility
Credit & ACH electronic payments reduces disconnects thus reducing merchant costs
Customer account number and additional data field collection and reporting necessary for back-end reconciliation
Government
Ideal for county Clerks, DMV's, Courts and Townships looking for card and check payment methods
Simplifies the collection of taxes and fees with convenience fee acceptance and several recurring schedules for payment plans

OmniChannel Merchants
Integrated Online and Onsite:
Accounts Receivables
Inventory Control
Payment System
QuickBooks Integration
Integrate with QuickBooks Pro and Premiere Accounting SoftwareNPC Secure Payment Plug-in available for Windows versions 2000, 2003 Server, XP and VistaEasily process credit card transaction, from create sales receipt or receive payments modules within QuickBooks Software
Manage Transactions and Reports
Quickly run refunds, re-bill transactions and re-process authorizations directly from the manage transactions report
Daily Summary available for snapshot look at a days processing
Customized report allows merchant to create and save a report template catered to their business needs
Availability to view HTML or export TX
Recurring
Supports subscription and installment payment
Bill all major credit card and electronic checks

Easily create, cancel and modify subscriptions via our API or web-based interface

Reporting and search capability

Payment data is stored in PCI compliant data centers – which removes merchant risk

Choice of nine payment schedules for credit card recurring payments and pay in advance

(one-time, daily, weekly, bi-weekly, monthly, bi-monthly, quarterly, semi-annually and annually)