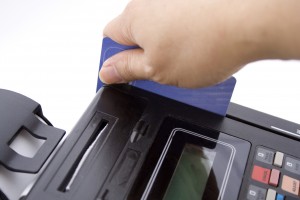 Are you a San Diego based business looking for a safe, easy and affordable Chip and Pin Processing for your business?
Then STOP your internet search right now and call NPC Payments!
Why Pay More?
NPC is one of the largest providers of payment processing services exclusively focused on North County's small-to-medium merchant processing market.
We offer comprehensive payment processing solutions to meet your growing needs, with low rates that help you save money while improving your business.
NPC offers a wide range of payment processing services, from point-of-sale credit card and debit card processing to integrated e-commerce solutions.
With an extensive line of merchant processing products from which to choose, you can customize a complete payment solution that best fits your North County business.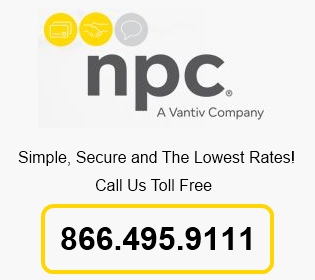 Why choose us?
Lowest Guaranteed Card Processing Rates
24 Hour Approval on Applications
No Application or Setup Fees to Get Started
24/7 Toll-Free Customer & Tech Support
Free AMEX and Discover Card Setup
Comprehensive Merchant Fraud Protection
Online Account View Available
Next Day Deposits Available
Accept any credit card, anywhere. Unique solutions for small and medium sized businesses in Oceanside.
NPC's extensive industry experience helps you get the best rates according to your business needs.
Take your business to the next level with a professional, low-cost solution from NPC Payments.
Comprehensive merchant services for simple or complex needs.
Credit Card Processing
Merchant Services
Mobile Credit Card Processing
Your business can start accepting payments from Visa, Discover, MasterCard and other well-known credit and debit cards almost immediately.
Our fast, convenient merchant services at San Diego's lowest price will keep your business running smoothly, regardless of the number of customers you currently handle or your business' growth goals.
NPC Payments provides the complex infrastructure and security necessary to ensure secure, fast and reliable transactions.
– Trusted
– Secure
– Innovative
For merchants who already have existing accounts with other service providers, switching to NPC is fast, easy and will save you money!
Switch to NPC for an all-in-one solution to all your credit card processing needs.
Take the NPC Challenge! If we can't help you save money, we'll give you $500 just for letting us try.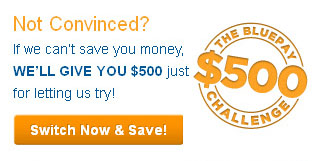 Never Miss a Sale! NPC Payments Merchant Services makes accepting Visa, MasterCard, Discover and American Express credit card payments safe, easy and affordable.
Contact us today for a FREE no obligation quote …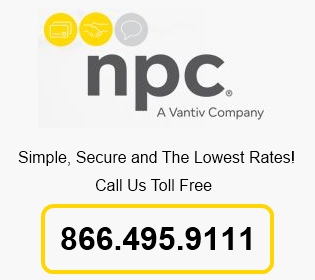 What San Diego areas do we service?
We are proud to be Oceanside's premier credit card merchant services provider, servicing businesses in the National City, Alpine, Bonita, Bonsall, Borrego Springs, Bostonia, Boulevard, Camp Pendleton, Campo, Cardiff, Cardiff by the Sea, Carlsbad, North County, Coronado, Crest, Del Mar, Descanso, Dulzura, El Cajon, Encinitas, Escondido, Fallbrook, Guatay, Imperial Beach, Jacumba, Jamul, Julian, San Diego, La Mesa, Lakeside, Lemon Grove, Leucadia, Lincoln Acres, Mount Laguna, National City, Nestor, Ocean Beach, Oceanside, Olivenhain, Pacific Beach, Pala, Palomar Mountain, Paradise Hills, Pauma Valley, Pine Valley, Potrero, Poway, Rainbow, Ramona, Ranchita, El Cajon, Rancho Santa FE, Oceanside (County Seat), Oceanside State University, San Luis Rey, San Marcos, San Ysidro, Santa Ysabel, Santee, Solana Beach, Spring Valley, Tecate, Valley Center, Vista and Warner Springs.
What local San Diego business zip codes do we cover?
We provide credit card processing and merchant services to businesses in the following zip codes throughout Encinitas, California: 92101, 92102, 92103, 92104, 92105, 92106, 92107, 92108, 92109, 92110, 92111, 92112, 92113, 92114, 92115, 92116, 92117, 92119, 92120, 92121, 92122, 92123, 92124, 92126, 92127, 92128, 92129, 92130, 92131, 92132, 92133, 92134, 92135, 92136, 92137, 92138, 92139, 92140, 92142, 92145, 92147, 92149, 92150, 92152, 92153, 92154, 92155, 92158, 92159, 92160, 92161, 92162, 92163, 92164, 92165, 92166, 92167, 92168, 92169, 92170, 92171, 92172, 92174, 92175, 92176, 92177, 92179, 92182, 92184, 92186, 92187, 92190, 92191, 92192, 92193, 92194, 92195, 92196, 92197, 92198 and 92199.
Chip and Pin Processing San Diego on Youtube
Merchant Account, Chip and PIN & PDQ Machines
PDQ Machines http://www.pdqmachine.org With them you can process your credit card payments quickly, efficiently and securely, contact Seymour Direct to provide your UK business with a Merchant Account and Chip and PIN technology today!
The Durbin Amendment and Chip and Pin for credit card processing
DescriThe Durbin Amendment and Chip and Pin for credit card processing
EMV Chip Card Transaction on an Ingenico iCT220, iCT250, iWL220 and iWL250 Credit Card Machine
This is a Helcim video tutorial showing how to perform a chip and pin credit card transaction (card-present sale) on the EMV capable Ingenico Telium series terminal. This tutorial is applicable with Ingenico iCT220, iCT250, iWL220 and iWL250 credit card machines. https://www.helcim.com/support/article/125-ingenico-telium-terminals-processing-a-transaction/ 1) Press [1] for SALE 2) Enter sale amount and press green [OK] button 3) Insert chip card into reader, swipe the card or manually enter the card number 4) Have customer enter PIN and press green [OK] button 5) Select [YES] or [NO] for customer copy of the receipt For more information on EMV chip cards, becoming EMV compliant, the US EMV liability shift, or general inquiries, join us: https://www.helcim.com/us/emv-chip-card-technology/ To learn more about the Ingenico iWL 220 credit card processing terminal, please visit: https://www.helcim.com/us/credit-debit-machines/equipment/ingenico-iwl220/